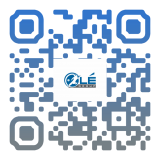 OLE Group Philippines, Inc.
Advisory / Auditing / Consulting | Manila, Philippines
OLE Group Phils., Inc. is a provider of information and technology and support services for e gaming activities, a sports agent for many of the pioneering Sports Books in Asia. As business process outsourcing industry, we cater and offer markets of betting website, more particularly to international sports brokerage.
Accredited under the licensee OLE Group Intl. Limited, who obtains license from Philippine Amusement and Gaming Corporation (PAGCOR) under PD 1869 as amended by R.A 9487, OLE Group Phils., Inc. is accredited and authorized to operate on 24th of November, 2016, as a Philippine Offshore Gaming Operator (POGO).
OLE Group Phils., Inc. offers exciting working experience. We provide all the mandatory required Philippine Benefits and Compensation package competitive to the range of our competitors within the Metro. Plus the following: Health Benefits, Sick leave and Vacation leave, Bereavement Assistance, Performance Based Bonus and other Incentives.
We undergo proper RECRUITMENT CHANNELS AND PROCEDURES. The Company is not liable from any fake Job Placement and misrepresentations. We do not ask for any MONEY to be sent to us for any purpose for employment. Please feel free to email us for verification. Thank you.
Industry
Advisory / Auditing / Consulting
Location
Unit 8A Marvin Plaza Bldg. Chino Roces Ave. Makati City
Makati City
Manila, Philippines.
CP.1230
See larger map