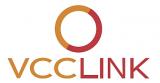 Vital Call Center Link
Other | Manila, Philippines
RECRUITMENT
Our recruitment team is composed of an array of highly skilled recruiters who, with their strong background and knowledge of the industry, have continuously and effectively forecasted and matched applicants' expectations with what our multinational clients can offer. Through innovative sourcing methods, we not only help candidates land jobs but also empower clients by providing them access to quality workforce.Inbound Customer Service Agents (Financial, Travel, Healthcare, Insurance, Telecommunications, Automotive, Human Resources and Recruitment)Outbound Representatives (Collections, Survey, Sales)Technical Support Representatives (Hardware, Software, Networking, Gaming)Non-Voice Agents (Legal, Healthcare, Entertainment, Technical)TALENT ACQUISITION
Our Talent Acquisition Team partners with Top MNCs in various industries that offer a vast range of opportunities across all functions in HR, Finance, Operations, from Specialist level to top management decision-makers. We have supported more than 800 career opportunities for almost a decade of supporting our clients as we provide the widest selection of opportunities with top names in the industry, predominantly in BPO and Technology sectors.Domains: F&A, Human Resources, BPO Training and Operations, Information Technology, Technology Infrastructure and Network Support.Specialist, Supervisory, Junior and Senior Managerial, Director/Executive Level and UpBilingual/Multilingual Search, predominantly French, Japanese, Mandarin, Spanish and Thai. We also support Arabic, Bahasa Indonesia, Bahasa Malaysia, Cantonese, Dutch, German, Hindi, Italian, Korean, Norwegian, Portuguese, Russian, Turkish and Vietnamese requirements.Training
TESDA Certified Near Hire Training Programs are provided to improve and maximize the pool of potential employees. They are client-specific pioneer programs, which are tailor-made to meet the demands of our clients and significantly improve the communication skills of our candidates. Superior learning experience can be expected from our group of training experts.Near Hire Training Program (1-2 weeks)Module for Communications Skills EnhancementModule for Basic Technical Skills LearningCorporate Training: Business Management DevelopmentLeadership TrainingWEB_BASED STAFFING TECHNOLOGY
VCC Link brings in ?Bond International Software, Philippines? very first staffing technology for headhunters. We are currently incubating and developing the said technology, and shall expand its usage in the Philippine headhunting industry. Our goal is to understand our clients? end-to-end hiring processes and provide a tailor-made recruiting technology solution that exactly matches our clients? operations, to enable recruiters and candidates process applications real-time through the internet.

Location
Unit 2206 Cityland 10 Tower 2, H.V. Dela Costa St., Makati City
Makati City
Manila, Philippines.
CP.1209
See larger map